Two Local Non-Profits Are Energized to Continue Their Work With $15,000 Award
After BGE employees receive company's highest honor for volunteerism and community commitment
By TASHA JAMERSON
BGE
BALTIMORE (June 4, 2019)—Exelon, BGE's parent company, honored two outstanding BGE employees at its annual Energy for the Community Employee Volunteer Awards ceremony in Baltimore. The awards are the company's highest honors recognizing employees for their exceptional commitment to volunteering and serving communities. A total of $15,000 was awarded to the organizations where the two BGE employees volunteer.
Howells Ihekweme is a BGE general engineer and volunteers with the Family Development and Samaritan Foundation (FDSF) in Upper Marlboro, MD. Howells has volunteered in many capacities over the years, and he even took a year leave of absence in 2015 to go to Africa on a mission trip where he served in Kenya, Uganda, Nigeria and Ghana. One of his duties was to fulfill the needs of less privileged families and communities by providing food, clothing, and medicine with FDSF. He has also supported FDSF in Maryland for many years now. Howells received the Achievement Award in recognition for his contributions to FDSF and the foundation will receive a $10,000 grant in his honor.
John Woloszyn is a financial operations manager at BGE and volunteers with the Parks & People Foundation in Baltimore, MD. John is an active member of the Parks & People Foundation board of directors, where he serves as secretary, on the executive committee and on the revenue committee. John received the Merit Award and $5,000 in his name will be given to the foundation, which works to unite and strengthen Baltimore City's communities through green spaces and outdoor education.
"We applaud Howells and John for their passion and commitment to powering a cleaner and brighter future for our customers and communities across central Maryland," said Calvin G. Butler Jr., chief executive officer for BGE. "Through their volunteerism they inspire us to improve the quality of life for people in the communities where we live, work and serve."
This year, Exelon, through the Energy for the Community Awards, has recognized 24 employees across its family of companies and donated $200,000 in their honor to nonprofit organizations in the Baltimore, Chicago, Philadelphia and Washington D.C. areas. In 2018, Exelon donated $51 million in shareholder funds to charitable organizations nationwide.
Upper Marlboro Sailor Serves in Mediterranean Sea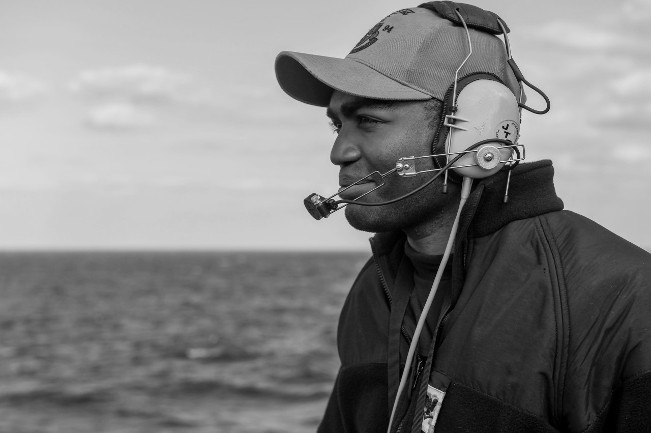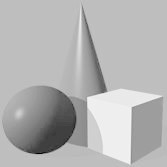 Photograph credit U.S. Navy photo by Mass Communication Specialist Seaman Apprentice Madysson Anne Ritter/Released
190421-N-UM706-0024 MEDITERRANEAN SEA (April 21, 2019) Electronics Technician 3rd Class Marcus Floyd, from Upper Marlboro, Md., assigned to the Arleigh Burke-class guided-missile destroyer USS Nitze (DDG 94), stands watch on the ship's bridge wing. Nitze is underway as part of Abraham Lincoln Carrier Strike Group (ABECSG) deployment in support of maritime security cooperation efforts in the U.S. 5th, U.S. 6th and U.S. 7th Fleet areas of operation. With Abraham Lincoln as the flagship, deployed strike group assets include staffs, ships and aircraft of Carrier Strike Group 12 (CSG 12), Destroyer Squadron 2 (DESRON 2), USS Leyte Gulf (CG 55) and Carrier Air Wing Seven (CVW 7); as well as Álvaro de Bazán-class frigate ESPS Méndez Núñez (F 104).
---
Want To Win $4,000 in Cash and Food Prizes For Eating Hamburgers?
Z-Burger in Washington, DC opens search for contestants to participate in the 10th Annual Independence Burger Eating Contest, July 3, 2019
(prnewswire.com) Washington, D.C. (June 5, 2019)—Z-Burger, a popular DC area hamburger chain, is actively recruiting a range of competitors—from local amateurs to international professionals—to compete in the tenth annual Independence Burger Eating Contest on Wednesday, July 3rd at 12:00PM.
The last winner of the nation's most competitive burger eating contest was the world's number one competitive female eater Molly Schuyler who will be returning to defend her title. Schuyler stomached 27 burgers within the allotted ten minutes to take home the title and the grand prize. To prevent Molly from becoming a five-time champ, Z-Burger is searching far and wide for contestants to topple this amazing champion.
Serious rewards await serious eaters. In addition to custom trophies and bragging rights, Z-Burger will give away $4,000 worth of cash and prizes! The prize breakdown is as follows: first—$1,500 cash, second—$850 cash, third—$500 cash, fourth—$400 cash and fifth—$300 in Z-Burger food. Places sixth through tenth will also get Z-Burger gift cards.
Interested contestants should visit http://www.zburgereatingcontest.com or email zburgercontest@gmail.com with their name and age. The competition will be held on Wednesday, July 3rd at 12 p.m. at the Z-Burger in Tenleytown, located at 4321 Wisconsin Avenue NW, Washington, DC.
Those not interested in personally consuming 27 hamburgers in 10 minutes are encouraged to attend nonetheless. Just for attending, audience members will be treated to free burgers immediately after the contest is over.
For more information, contact Kenny Fried at kfried@aboutbwf.com.
Z-Burger is a quick-casual American restaurant known for its burgers, fries, onion rings and 75 milkshake flavors. Z-Burger operates locations in Washington, DC and Maryland. Visit www.zburger.com.
---
Maryland Conservation Corps Recruiting for September Class
Stewardship and Real-World Job Training for Young Adults
By PRESS OFFICER
Maryland Department of Natural Resources
Annapolis, Md. (June 6, 2019)—The Maryland Department of Natural Resources is now recruiting members for the Maryland Conservation Corps, an award-winning AmeriCorps program that engages young adults aged 17–25 in extensive conservation, environmental, and natural resources management projects across the state.
The department seeks to hire 35 full-time members who will work on seven teams for an 11-month period, beginning in late September 2019.
In an average year, Maryland Conservation Corps members will:
•Conduct interpretive state park programming
•Help preserve rich historical heritage sites
•Improve park nature centers
•Maintain hundreds of miles of trails
•Plant thousands of trees
•Provide environmental education programming for Maryland students
•Restore wildlife habitat
•Support the improvement of the Chesapeake and coastal bays
•Work with schools to plant bay grasses
"The Maryland Conservation Corps provides young adults hands-on, real-world experience in a team-based environment that supports community service and conservation stewardship," Maryland Park Service Superintendent Nita Settina said. "This outstanding program is a win for our state parks, the Chesapeake Bay, and our youth."
To be considered, interested individuals must submit an online application. Placement will be on a first-come, first-served basis.
The Maryland Conservation Corps program is funded by the Corporation for National and Community Service, Governor's Office on Service and Volunteerism, and the Maryland Department of Natural Resources.