November 7 - November 13, 2019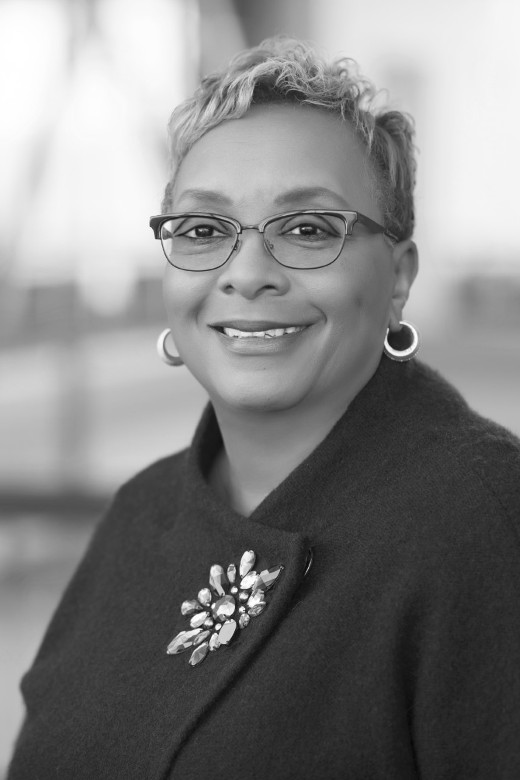 Photograph courtesy Prince George's Community College. Dr. Charlene M. Dukes
Prince George's Community College President Announces Retirement

By COURTNEY L DAVIS
PGCC
LARGO, Md. (October 30, 2019)—Sidney Gibson, chair of Prince George's Community College (PGCC) Board of Trustees, announced today that President Charlene M. Dukes will retire on June 30, 2020. President Dukes became the institution's eighth and first female president on July 1, 2007.
"President Dukes is a talented educator and leader who is passionate about Prince George's Community College, the county, and the region. We are pleased that she has served this community as president for 13 years," said Gibson.
Over her tenure, Prince George's Community College and the community have benefited from the leadership of President Dukes. A partnership with Prince George's County Public Schools led to the development of the Academy for Health Sciences, the first middle college in the state of Maryland, a Teacher Academy, two P-Tech Schools, and the 3D Scholars Program with University of Maryland Global Campus. It also includes two Information Technology Early College Academies with the Chesapeake Math and Information Technology Charter School's north and south campuses. President Dukes co-chaired the task force for the development of the Prince George's County Promise Scholarship. The scholarship, adopted and funded by former County Executive Rushern L. Baker, III, supports students graduating from Prince George's County Public Schools.
A champion of teaching, learning, and student success, President Dukes guided the realignment of organizational structures and program offerings to create connections between and among the three key components of the 2019–2021 Strategic Plan: student success, regional impact, and organizational excellence. The College's work with the Ensuring Student Success Institute, the Association of American Colleges and Universities' Roadmap Project, Achieving the Dream, and the American Association of Community Colleges' Pathways Project heightened the need for a reimagining of the work and commitment to the nearly 40,000 students served annually at Prince George's Community College.
President Dukes led the enhancement of facilities on the 52-year-old Largo campus and many of the College's degree and extension sites. Newly constructed or significantly renovated facilities include Bladen Hall, the Center for Health Studies, three modular buildings, the Culinary Arts Center, Lanham Hall, and the Center for Performing Arts. Growing enrollment led to additional square footage at University Town Center and Laurel College Center. In spring 2020, new construction and renovation will commence on the largest and oldest classroom building, Marlboro Hall.
President Dukes served as vice president for Student Services at PGCC prior to becoming president, and her leadership and interest in educational excellence have involved her in a number of professional and community organizations. She holds membership in a variety of professional associations, including the American Association of Community Colleges, the American Council on Education, the Association of American Colleges and Universities, the Presidents' Roundtable, and the National Council on Black American Affairs.
In addition, she is a member of the board of directors of the Institute for Higher Education Policy, Campus Compact, the Biden Institute, the Prince George's County Chamber of Commerce, the Business Roundtable, and Hillside-Works Scholarship Connection. President Dukes is on the board of directors of the Greater Washington Community Foundation, the Meyer Foundation, and Venture Philanthropy Partners. From 2007 through 2015, she served on the Maryland State Board of Education and from 2012 through 2015, was president of the board. From 2002 through 2006, President Dukes served on the Appointed Board of Education of Prince George's County and chaired the Student Support, Student Appeals, and Personnel Committees.
Washingtonian magazine recognized President Dukes as one of the 100 most powerful women in the Washington metropolitan area in 2011, 2013, 2015, and 2017. She was inducted into the Maryland Women's Hall of Fame in 2013, and was awarded the Dr. Reginald Wilson Diversity Leadership Award by the American Council on Education in 2014. President Dukes will leave an everlasting legacy when she retires in June 2020.
The Prince George's Community College Board of Trustees will initiate a national search for the ninth president of the College.
---
By KURT WOLFGANG
Maryland Crime Victims Resource Center
Upper Marlboro (October 28, 2019)—The Maryland Crime Victims' Resource Center, Inc. has selected three heroes for the first awards of the Oliver Smith, Jr. Medal for heroism. The awardees are:
Baltimore City Police Sergeant Bill Shifflett and his colleague, Officer Christopher Miller. On July 15, 2019, Shiflett and Miller placed themselves in harm's way in order to save hostages in downtown Baltimore. Sgt Shiflett was shot and gravely wounded but is still expected to recover fully and return to duty.
On September 25, 2019, University of Maryland Law Student John Keller, Jr. saw a man being viciously attacked. Without regard for his own safety, John came to the aid of the victim. John awakened in the hospital with serious injuries, but the victim credits John with his life. John's jaw was broken and foot crushed. Investigation of the incident is still underway.
Oliver Smith, Jr. was a police officer who lost his life during an armed robbery in 1997. The award is named for him to commemorate his work and sacrifice, and that of his family on behalf of crime victims. The award is given to those who exhibit courage and heroism on behalf of crime victims.
The medals will be presented by the family members of Oliver Smith, Jr. at an event commemorating the 25th anniversary of the Maryland Victim's Rights Constitutional Amendment. This constitutional amendment established rights for Maryland's victims of crime and demanded that the legal system treat crime victims with dignity, respect and compassion.
It passed in 1994, with 92% of voters approving. The event is November 14, 2019.
This function is intended to be a fun-filled and exciting night of celebration, support and commitment to the work of promoting crime victims' rights. Tickets can be purchased at eventbrite.com.
All proceeds of the event will benefit crime victims and ensure that they receive justice and are treated with dignity and compassion through comprehensive victims' rights and services.
For more information contact Jasmine White at 877-Victim-1.
MCVRC is a statewide Maryland non-profit organization whose mission is to ensure that the rights of victims of crime are fully implemented and that crime victims are treated with dignity and compassion. MCVRC offers free legal representation and grief counseling, counseling, and other assistance. MCVRC makes its free services available to victims including family members of homicide victims and can be reached, toll free at 1-877-VICTIM1 and at 301-952-0063.
---
Hogan-Rutherford Administration Sponsors Historically Black Colleges & Universities Conference
20 Maryland Executive Departments Highlight State Employment Opportunities
By SHAREESE CHURCHILL
Maryland Governor's Press Office
ANNAPOLIS, Md. (October 31, 2019)—The Hogan-Rutherford administration this week took part in the 12th Annual Historically Black Colleges and Universities (HBCU) Career Development Marketplace Conference. This annual three-day conference, held at the Baltimore Convention Center, hosted more than 500 college students and their families from 30 colleges and universities from across the country. Maryland schools with conference attendees include Bowie State University, Coppin State University, Morgan State University, and the University of Maryland Eastern Shore.
Since taking office, the Hogan-Rutherford administration has invested more than $1.15 billion in state funds toward Maryland's HBCUs. The state leverages its investment by offering graduating students opportunities in state service as a valuable and viable career path.
"Today's conference is an opportunity for the students to receive firsthand knowledge from state government professionals," said Lt. Governor Boyd Rutherford, who delivered the closing address at the conference. "Our administration is committed to educating citizens on the many employment opportunities the state has to offer."
The HBCU Career Development Marketplace is a national conference to inform and educate undergraduate students of HBCUs on how to achieve success in corporate America. The students are able to speak face-to-face with experienced HBCU alumni and representatives from corporations, organizations, and government agencies seeking to hire talented graduates.
HBCU students were provided with direct access to state agency recruiters to learn more about the state's workforce opportunities. Each attending agency sponsored a recruitment booth at the conference where students were able to interact with state leaders and learn the many diverse careers each agency has to offer.
State government representatives included cabinet secretaries and directors including Dr. James D. Fielder, Secretary, Maryland Higher Education Commission; Ellington E. Churchill, Jr., Secretary, General Services; and Ricky D. Smith, Executive Director/Chief Executive Officer, Baltimore/Washington International Thurgood Marshall Airport and the Maryland Department of Transportation Maryland Aviation Administration (MDOT MAA).
The Department of General Services was the lead agency in coordinating the participation of 20 state agencies, including Aging, Agriculture, Commerce, Education, Energy Administration, Environmental Service, General Services, Governor's Coordinating Offices, Health, Higher Education, Housing and Community Development, Human Services, Information Technology, Juvenile Services, Labor, Natural Resources, Planning, Public Safety and Correctional Services, State Police, and Transportation.
"General Services has been diligently working with other state agencies to provide as many resources as possible for these bright young students," said Secretary Churchill. "Our goal is to help students connect to state leaders and provide them with the valuable information they need to successfully and effectively begin their careers."
As a part of the state's participation in the conference, the state hosted a full day of conversations including a panel addressing Maryland careers in cyber security which have a critical role in driving Maryland's growth in key Maryland industries. The panel discussion led by General Services included current and former state experts from the Maryland Department of Information Technologies, Maryland Department of Transportation, and the Maryland Military Department.
---