| | | |
| --- | --- | --- |
| Cong. Steny Hoyer | Marc Morial | Marion Wright Edelman |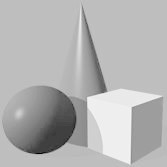 Congressman Steny Hoyer Remarks at the 36th Annual Black History Month Breakfast
UPPER MARLBORO, MD—This morning, Congressman Steny H. Hoyer (MD-05) attended the 36th annual Black History Month breakfast. He was joined by keynote speaker Librarian of Congress, Dr. Carla Hayden, Senators Ben Cardin and Chris Van Hollen, Congressman Anthony Brown, and hundreds of constituents and community leaders from Maryland's Fifth District. Below are his remarks as prepared for delivery.
Opening Remarks
"Thank you. This is one of my favorite events of the year.
"As we join to celebrate Black History Month, we do so at a moment of great uncertainty and unease. Uncertainty about the future in an age where the very foundations of America seem shaky—including the right to vote, the equality of every person under our laws, and the way justice will be carried out. And unease because so much of the progress we've made has suddenly been called into question.
"In no area is this more pronounced than the field of education. The theme of this year's Black History Breakfast is, of course, 'The Challenges in Black Education and Opportunities in America.' Education and opportunities. The two go hand-in-hand.
"For generations, the number-one path to opportunity and the American dream, to social and economic advancement, has been education. And throughout the eras of Abolition, Reconstruction, the Great Migration, the Civil Rights Movement, and the War on Poverty, the emphasis on education has been paramount.
"From dangerous, clandestine lessons to those held as slaves to the founding of schools and colleges for freedmen; from growth of historically black colleges and universities to the modern movements for equity in access—education has been a powerful tool in the fight against inequalities, disparities, and lingering injustices.
"Frederick Douglass, that great native son of Maryland, summed up the case for education better than anyone else: 'It is far easier to build strong children than to repair broken men.' That Fred Douglass … what a guy … I hear he's been doing some great things lately and getting recognized more and more.
"In all seriousness, though, Douglass was right: we have a choice.
"We can make further investments in educating our youth today or we will have to face the challenges tomorrow of having failed to do so. But some in our country don't understand that it's not as simple as choosing to make education a priority.
"We have to do it right. We have to listen to those who are on the front lines: the teachers, the parents, the pastors and other community leaders, and the students themselves.
"That was the approach my colleagues and I took when we worked on the Every Student Succeeds Act in 2015, which was signed into law by President Obama.
"Led by Education and Workforce Committee Ranking Member Bobby Scott of Virginia, Democrats brought in stakeholders and advocates to ensure that education funding will reach those who need it most in low-income school districts.
"I also pushed hard to make sure that the law included support for the full-service, community schools model, which we've shown here in Maryland to be very successful at closing the achievement gap. The network of full-service, community schools that we created here in Maryland—the Judith P. Hoyer Early Child Care and Education Centers—is named for my wife, Judy.
"She was an early childhood educator and administrator in Prince George's County schools and dedicated her career to closing the achievement gap so that all our children could reach for success. She would be so proud of what we've accomplished together across our state.
"But there is so much more to be done. Not only in opposing a new federal approach under this Administration that seeks to take funding out of our public schools and abandon equity in education—but also in promoting deeper investment in our education system at all levels.
"We need to protect and expand access to higher education through Pell Grants and affordable loans. The jobs and careers of the twenty-first century increasingly require post-secondary degrees. And we need to make sure that our schools are teaching critical steam skills at every level—that's science, technology, engineering, the arts, and mathematics.
"So I'm going to continue working with Ranking Member Scott and with others in the Congressional Black Caucus to fight for policies that promote equal access to quality education and safe, nurturing classrooms where teachers have the resources they need to prepare the next generation for success. And I look forward to continuing our work together here in the Fifth District to do the same."
Introduction of Senators Ben Cardin and Chris Van Hollen, and Congressman Anthony Brown
"It is now my great privilege to introduce three outstanding Maryland legislators who are with us today. We have our two United States Senators, Ben Cardin and Chris Van Hollen.
"Both are doing a fantastic job of fighting for Marylanders in the United States Senate and standing up for the values we believe in, which are now under assault.
"We also have with us our newest member of Congress from Prince George's County, Rep. Anthony Brown.
"Now, as we say in Congress, I'm going to yield time to them to come up and say a few words. Please join me in welcoming our federal legislators."
Introduction of Librarian of Congress
Dr. Carla Hayden
"Please, everyone join me once more in thanking Mr. Larry Greenhill for that beautiful performance.
"Now, it is my distinct honor to introduce our keynote speaker.
"On September 14, 2016, Dr. Carla Hayden was sworn in as the fourteenth Librarian of Congress. She is the first African-American to hold that office and the first woman. But she's more than a trailblazer.
"Throughout her life and career, Dr. Hayden has been a powerful advocate for education. In pursuing a career in the library sciences, Dr. Hayden recognizes that libraries and collected knowledge are fundamental to making access to education and opportunity more equal.
"Lady Bird Johnson, former First Lady of the United States, perhaps said it best when she declared: 'No place in any community is so totally democratic as the town library. The only entrance requirement is interest.'
"As a librarian, Dr. Hayden's philosophy has been that libraries ought to be gateways to learning for everyone, both inside and outside the walls of library buildings. That's why she's made it her goal to make more of the Library of Congress's 162 million items available online and to bring innovative programming, including live performances and educational content, to schools around the country.
"And Dr. Hayden comes to her role with a wealth of experience, having previously been CEO of the Enoch Pratt Free Library in Baltimore and President of the American Library Association. Earlier, she served with the Chicago Public Library System and taught library sciences at the University of Pittsburgh.
"For ten years, she worked in library services at Chicago's Museum of Science and Industry—one of the really fantastic science museums in the country.
"Dr. Hayden holds degrees in Library Sciences from Roosevelt University and the University of Chicago.
"Please join me in welcoming her here today as our keynote speaker."
Acknowledgements
"Thank you, Dr. Hayden. We are so blessed to have you with us and to have you as our nation's chief librarian.
"I'm pleased to present you now with a copy of this year's Black History Month poster from the Maryland-National Capital Park and Planning Commission. This year's poster features artwork created by students from Suitland High School in conjunction with the Prince George's County Parks and Recreation Department. It depicts a history of black sacred music traditions.
"Before I turn the floor over to Ms. Ivana Alexander to lead us in 'Lift Ev'ry Voice and sing,' I want to take a moment and acknowledge some special individuals who are with us. We heard from Dr. Hayden, Sen. Cardin, Sen. Van Hollen, and Rep. Brown. I want to thank all of them again for taking the time to be with us today for this celebration.
"I also want to thank Betty Richardson and the entire Planning Committee.
"Please also give a hand to Cheverly City Councilwoman Maurielle Stewart, who emcee-ed this morning's program. She used to work in my Congressional office, and it's been wonderful watching her continue serving the people of our District in a number of different capacities.
"Our musical performers: Ms. Ivana Alexander, Mr. Larry Greenhill, and the sounds of Joshua Community Praise Choir—please give them a round of applause. They brought such wonderful spirit to the day's celebration.
"And our clergy—Rev. Frazier and Rev. Swanson. Thank you for adding to our experience of this day.
"And to the students at High Point High School who carried our nation's colors—thank you for your patriotism and your hard work in school and in the community.
"I also want to mention someone else who is here today: my good friend Chuck Lewis. Chuck has been a leader and role model in the community for many, many years. Though he retired from the government printing office and has since moved down to North Carolina, he still comes back every years for our Black History Breakfast and maintains very strong ties throughout the community. Thank you, Chuck.
"And thanks to everyone who is here today not only to celebrate Black History Month but to continue writing the story of black history together here in Maryland. I'm proud to serve you in the Congress, and I look forward to continuing our work together in the months and years ahead as we seek to make our union a more perfect one. Thank you."


Trump's Travel Ban Betrays American Values
"Like many immigrants, we came to this country empty-handed. We believed in American democracy--that with hard work and the goodness of this country, we could share in and contribute to its blessings. We were blessed to raise our three sons in a nation where they were free to be themselves and follow their dreams. Our son, Humayun, had dreams of being a military lawyer. But he put those dreams aside the day he sacrificed his life to save his fellow soldiers … If it was up to Donald Trump, he never would have been in America."
—Khizr Khan, father of U.S. Army captain killed in Iraq, Democratic National Convention Address, July 28, 2016
Ninth Circuit Court's Refusal to Reinstate Headed to Supreme Court
As a Republican candidate running for the nation's highest office, Donald Trump promised an enthusiastic crowd of supporters that in the wake of the San Bernardino, CA attack—a mass shooting perpetrated by an American citizen of Pakistani descent and his wife, a Pakistani national and lawful permanent resident—he would, as president, call for "a total and complete shutdown of Muslims entering the United States until our country's representatives can figure out what the hell is going on." It took only a week into his new administration for now-President Trump to make good on his campaign trail promise. With the easy stroke of a pen, and a messyrollout, President Trump summarily stopped an entire class of people from entering the country, throwing airports into chaos and confusion, sparking spontaneous protests, delaying or halting family reunions and disrupting the lives of lawful immigrants both within and outside our nation's borders.
The "Protecting the Nation From Foreign Terrorist Entry to the United States" executive order, along with two previous orders, triggered a blanket, targeted 90-day ban on all travelers from seven predominately Muslim countries— Iran, Iraq, Libya, Somalia, Sudan, Syria and Yemen—all deemed terrorist hot-beds. The entry of any and all refugees was suspended for 120 days, including an indefinite ban on refugees from war-torn Syria, as Trump's administration established "new vetting measures to keep radical Islamic terrorists out of the United States of America." The Ninth Circuit Court of Appeals in San Francisco has refused to reinstate the ban, key parts of which were suspended by a district court judge.
The Administration has made clear its intention to appeal to the Supreme Court.
In the court of law, what is at stake here is defining what, if any, checks can be placed on the president's authority to oversee and determine federal immigration policy. In the court of popular opinion, however, what is at stake here is how we define ourselves as a nation and how we will continue to define ourselves in the future and in the face of legitimate national security concerns.
Fear, fiction, alternative facts, reality and discrimination have no place in this critical discussion where lives hang in the balance on both sides of the debate.
By singling out majority-Muslim countries, the Trump administration has effectively created an unconstitutional, discriminatory religious preference in our immigration policy that also slams the doors shut on Muslims, while openings the doors and prioritizing the admissions of non-Muslim refugees—namely, Christians, who are fleeing their countries in response to religious persecution. The First Amendment's Establishment Clause forbids our government to establish an official religion or to officially prefer one religion over another religion. This order is, therefore, not based on core American values.
None of the perpetrators of major terrorist attacks on U.S. soil has come from any of the seven countries that are on the president's executive order. In fact, the majority of attackers come from within our borders, with many national security and counterterrorism experts noting that the perpetrators of attacks on U.S. soil have primarily been U.S. citizens or permanent legal residents—who, incidentally, have not been from any of the seven countries on the ban list. As far as refugees are concerned, there have been no fatal terrorist attacks by refugees in this country for nearly 40 years. According to a Cato Institute study on immigration and terrorism, "all of the murders committed by foreign-born refugees in terrorist attacks were committed by those admitted prior to the 1980 act." The Refugee Act of 1980 is described as the "modern, rigorous refugee-screening procedures currently in place." This order is, therefore, not based on reality.
The executive order foments fear. The executive order foments hate and falsely justifies and legalizes discrimination. The executive order ignores the reality of migration and terrorism and puts American lives at risk by failing to address our very real issues and potentially unleashing anti-American sentiment around the globe that could very well translate into devastating attacks. We, as a nation, cannot and should not support discrimination of any kind, person or religion, because since our founding we have aspired to renounce discrimination. We have failed, but we have also struggled to remain true to the ideals woven into the DNA of America. Favoring one religion over the other and punishing entire countries by associating all her citizens with criminal intent flies in the face of our American ideals and the Constitution. Further, it's a short slide from religious discrimination to racial discrimination. First they came for the Muslims, and you said—what? All people who abhor discrimination must speak up!

Welcome to the Land of Opportunity
"My mother always said, 'Learn what you can learn for yourself, and then share your knowledge with others.' My goal now is to advocate for equality and help others in need. Perhaps I have this opportunity because the purpose of my life has been to open the door for others."
At a time when the national conversation is focused on building walls and closing doors against immigrants, Carlos is an immigrant with another goal. He's setting an example of what's possible when hardworking smart young people come to America determined to beat the odds and make a difference. Carlos was born in the mountains of Guatemala. As a young child he was fascinated by nature and remembers climbing every tree he could to get a better glimpse of the birds and animals around him—but that kind of freedom didn't last long. At an age when American preschoolers get ready to start kindergarten, Carlos went to work.
At first he did what he could to help his mother as she cleaned houses. He never knew his father, and his mother couldn't afford any of the fees for the uniforms or pens and pencils and other supplies required for Carlos to attend school. After a few years Carlos earned money by chopping wood or doing small carpentry jobs. He started leaving home where work was scarce to work in other parts of his country. He was away working when a boss called him over to tell Carlos his mother had died. Carlos was 15 and completely on his own.
The musical cultural sensation Hamilton famously retells the story of the founding father who started off in similar circumstances: abandoned by his father, forced to work at a young age, and suddenly orphaned, poor, and all alone. Carlos, too, realized his hope for survival lay with starting over in America—still the land of opportunity in his eyes where even an "orphan immigrant" could have a chance. For Carlos this meant an arduous 2,000 mile journey—most of it walking—figuring out his way as he went. He arrived in the United States with an empty stomach and swollen, bruised feet. His relief at making it to America as an unaccompanied minor was matched by his astonishment when he moved to Washington, D.C. with his sponsors, and for the first time in his life was allowed to go to school.
Carlos was now 17 and determined to make the most of this American dream. As his sponsor and guardian Yolanda Alcorta says, "He was just so thrilled to go to school, that he just took it all in. He wanted to know more, faster. Within two months of school, he was helping other students with their math. He's the why person, the question asker." Carlos arrived speaking very little English. Everything about life in the United States was a new experience to him: the height of the buildings, the shopping malls, the size of his public high school, snow. His first dream was simply to be able to earn enough to put food on the table. He never imagined he might be able to go to college, but slowly he was able to expand his horizons: "At first my goal was to work, but then that changed to graduate scho… Now my goal is to become an engineer."
He's already on his way. Despite how far behind he was when he first stepped into a classroom, Carlos was able to graduate from high school in three years and began attending George Washington University last summer to pursue a degree in engineering. He's also the recipient of a Children's Defense Fund Beat the Odds® scholarship. In his thank you speech he said, "Am I awake or am I dreaming? Every morning for the past three years, I woke up with my face covered with blankets and thinking that I had to go to work, but then I realized that I had to go to school! And since July I've been waking up to go to my college classes!—[This award] motivated me when I was questioning if I should finish high school or go to work. It gave me the courage to continue, although I still have to make up for 16 years of learning." That's when he explained that he hopes to honor his mother's memory by using the opportunity he's been given to give back and help others.
Carlos's story is part of America's long tradition of welcoming immigrants and letting them use their talents to shine and contribute here—a tradition that's shaped our nation since its founding. The Statue of Liberty still proudly stands in New York harbor representing freedom from oppression and tyranny: "Give me your tired, your poor, your huddled masses yearning to breathe free …"
Marian Wright Edelman is President of the Children's Defense Fund whose Leave No Child Behind® mission is to ensure every child a Healthy Start, a Head Start, a Fair Start, a Safe Start and a Moral Start in life and successful passage to adulthood with the help of caring families and communities. For more information go to www.childrensdefense.org.
Mrs. Edelman's Child Watch Column also appears each week on The Huffington Post.